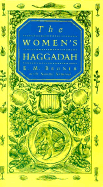 I feel very depressed. First, it was because of Esther Broner (July 8, 1930 – June 21, 2011),
zikhrona l'vrakha
(may her memory be blessed), the Jewish feminist who held the first women-only Seder (attendees included Letty Cottin Pogrebin, Gloria Steinem, and Phyllis Chesler) and wrote
The Women's Haggadah
. Then it was Leiby Kletzky (July 29, 2002 – July 12, 2011),
zikhron l'vrakha
(may his memory be blessed), an Orthodox eight-year-old boy in Brooklyn who was brutally murdered. A couple days later, I heard about Betty Ford (April 8, 1918 – July 8, 2011), the First Lady who campaigned for the ERA, supported abortion rights, encouraged the president to promote women into leadership positions, and established the Betty Ford Center for addiction rehab. And I just learned about Inez Casiano (1926 – June 28, 2011), a founding member of NOW.
Why is God doing this to the Jewish/feminist/Jewish feminist communities? What are we supposed to learn from all the people who have died so recently?
Broner died on 19 Sivan (the Jewish month in June-July). According to
Sefer Yetzirah
, a book on Jewish esotericism, the month of Sivan is represented by the left foot. The left is considered physical, while the right is considered spiritual. Because Nissan, the month with Passover in it, is represented by the right foot, the two are considered complementary. During Passover, Queen Esther of Persia, Broner's namesake, called for the Jews to fast before she approached Ahasuerus, in what we commemorate today as
Ta'anit Esther
. Where the biblical Esther fasted to ensure Jewish survival, Esther Broner celebrated that ability by creating a women's Seder, where eating is a commandment. Broner's life teaches us Jewish feminists that we have to live out the legacy of our foreparents, since it will enhance and augment the Jewish feminist movement.
Leiby Kletzky was murdered 10 Tammuz (the Jewish month in July-August), barely two weeks before his ninth birthday. His story ripped out the hearts of Jews and Gentiles alike; my mother and I spent a night sobbing in each other's arms for him and his family. When Leiby was first missing, thousands of volunteers searched for him, and once his murder became known, Jews ranging from ultra-Orthodox to atheist came together,
ahdut
, in memoriam.
Sefer Yetzirah
says that the letter corresponding to Tammuz is
het
, which makes the ch sound (as in challah) that isn't pronounceable in English. A
het
is made up of two different letters,
zayin
(the z sound) and
vav
(the v, o, or oo sound), connected by a thin bridge of sorts (as demonstrated
here
). The word Tammuz is
tam
, which means to connect, followed by a
vav
and a
zayin
, which make up a
het
. Just as Tammuz is a month of connection, Leiby gave the Jewish community
ahdut
. The way he brought Jews together is extremely sad, and if given a choice, I'm sure everyone would choose his life over
ahdut
, but if it happened this way, it was meant to be like this; we can't fathom God's ways. We must learn from what our Creator does, and we must learn from Leiby's death to love your fellow Jew.
Neither Betty Ford nor Inez Casiano was Jewish, so it would be difficult to tie their lives and deaths into the Jewish calendar. However, both of their lives contain important messages that the next generation of feminists must learn from. Betty Ford openly supported controversial issues like abortion, and discussed things like marijuana and sex openly - and her approval rating was 75%! She shows us that we can loudly champion whatever is close to our hearts (including feminism), and people will still approve. Inez Casiano was very active in both the feminist movement and Hispanic workers' rights movement, showing that a person can have two values (like Judaism and feminism) that complement each other.
May the memories of Esther Broner, Leiby Kletzky, Betty Ford, and Inez Casiano inspire people of every age, race, religion, and creed.
(A note on the title of this post, for all you non-Hebrew speakers:
yitgadal v'yitkadash shemai rabbah
are the first four words of the Mourners' Kaddish that has to be said for eleven months after a person's passing. They are translated as
"May God's great Name grow exalted and sanctified.)